MyoVision for Chiropractic Diagnosis
Are you looking for a new chiropractor in the greater Denver area? Look no further because Metro Denver Accident & Injury Centers has three convenient locations serving the people of Denver and surrounding areas. These locations – Westminster, Lakewood, Aurora, and Centennial – all provide exceptional noninvasive treatment options for a number of troublesome issues. The first step in this process is a diagnosis. Our staff utilizes a number of diagnostic techniques, including the newest technological advancements like MyoVision. So, what is MyoVision?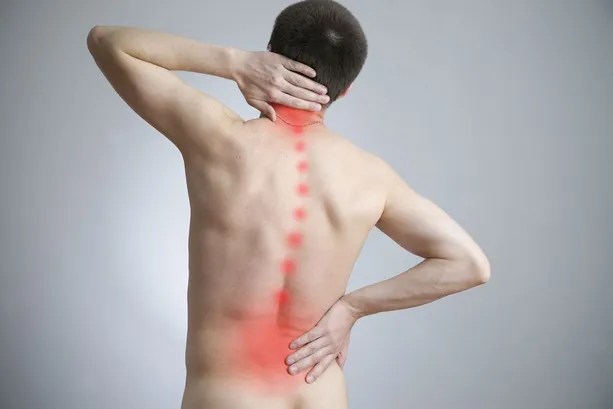 What is MyoVision?
A MyoVision examination is a form of surface electromyography (sEMG). An sEMG exam measures the electrical activity within muscles during contraction to measure muscle tension. Similar to an EKG that measures the activity of the heart – a muscle – this tool is entirely noninvasive and painless.
A traditional EMG uses needles inserted into the muscle to measure electrical activity. This invasive testing procedure can be uncomfortable and even painful.
Instead, MyoVision reads the voltage that muscles in the spine emit naturally via a scanning device that is gently placed against the skin. It has been proven safe to treat patients of any age, from infant to senior, as well as pregnant women.
This test generally takes only 90 seconds to provide powerful diagnostic information. This information includes readings on the voltage emitted by muscles and the patterns of directionality that voltage takes. This information can then be used to locate areas of dysfunction in the central nervous system (CNS) and spine.
Chiropractic Use of MyoVision
Chiropractic care focuses on noninvasive treatments of the CNS to restore function to the structures of the body, thus allowing it to better heal itself. As such, MyoVision is an ideal way of providing diagnosis and monitoring of the nerves, muscles, and spine. Thus, our chiropractor uses this tool to not only diagnose problems, but also to monitor progress towards optimal wellness.
The MyoVision test results provide essential physiological data to assist our chiropractic team in developing a course of care that will help restore proper function to the CNS. It allows our chiropractor to provide our patients with a full understanding of their health needs and help them feel well-informed and in control of their healing, as they should.
In addition, MyoVision allows your wellness team at our office to be confident in the effectiveness of treatment. With it, we can measure your response to care, track your progress, and document your condition.
Schedule a Chiropractic Appointment Today!
To find out more, schedule an appointment online now or call one of Metro Denver Accident & Injury Centers' three convenient locations: Westminster ((303) 457-4570), Lakewood ((720) 328-9033), Aurora ((303) 927-7027), or Centennial - (303) 649-9950.