Metro Denver Accident & Injury Centers Lakewood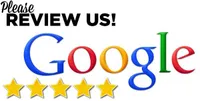 2290 Kipling St Unit 6
Lakewood, CO 80215
Phone: (720) 328-9033
Fax: 720-328-9032
Email: Metro Denver Accident & Injury Centers
Lakewood Hours:
| | | |
| --- | --- | --- |
| Monday | 9:00am - 12:00pm | 2:30pm - 6:00pm |
| Tuesday | 9:00am - 12:00pm | 2:30pm - 6:00pm |
| Wednesday | Closed | Closed |
| Thursday | 9:00am - 12:00pm | 2:30pm - 6:00pm |
| Friday | 9:00am - 12:00pm | Closed |
| Saturday | 9:00am - 12:00pm | (Every Other Saturday) |
| Sunday | Closed | Closed |
Your Lakewood Chiropractic Center: Metro Denver Accident & Injury Centers
Metro Denver Accident & Injury Centers are your top Lakewood chiropractic center. If you have been hurt in an accident or are struggling with pain, limited mobility, or complications from injuries, let our experienced professionals help you. We have three locations to serve your needs including in Lakewood, Aurora and Westminster. There's no need to suffer in pain. Call your chiropractic team for an appointment today.
Get to Know Our Lakewood Chiropractor
You can depend on your Lakewood chiropractor to provide you with exceptional care and one-on-one attention to meet your needs. We have two chiropractors that work within our network. Dr. Christopher Higgins offers a whole person treatment plan to meet your individual needs. Dr. Ron Losiewicz is also available to help you. We welcome you to come in to speak to us about any pain you may have or any other wellness goals you have. We're here to help you in our Lakewood location.
Have You Been in an Auto Accident?
Many of our clients come in to see us after an auto accident. A simple car accident such as a rear-ending can leave you and your body struggling. The force of the movement of the vehicle often causes significant pain because it leads to misalignment of the spinal column, inflammation, and damage to nerve roots. Our goal is to help fix this.
Our team can help you after a car accident in various ways. Our first goal will be to understand the specific injuries you are struggling with. We do this after a thorough diagnostic evaluation. We will then talk to you about treatment options. In many cases, your injury can see significant improvement over the course of a few treatments.
What Types of Injury Can Your Lakewood Chiropractic Team Help With?
When you visit our Lakewood chiropractic office, we'll help you with most types of pain. Whether from sports injuries, car accidents, slips and falls, or other types of incidents, our goal is always the same: To help you find pain relief. We can help you with:
Neck pain, including neck pain and whiplash after a car crash
Back pain, including low back pain
Headaches and migraines
Sciatica, or hip pain
If you are in a car crash, you may have injuries to your head, neck, back, and limbs. While you should visit a medical doctor for life-threatening injuries, come to us when you are sore or unable to move well. Dr. Christopher Higgins and Dr. Ron Losiewicz are specialists in car accident injury recovery. We'll work closely with you to ensure that each one of your needs is met.
Comprehensive Chiropractic Services in Lakewood
Our Lakewood Chiropractic team provides advanced care and specialized treatment plans to meet just about any need. Talk to us about your needs:
Spinal Adjustments:
At the core of chiropractic care is the manual adjustment. This can give you relief by resolving the underlying cause of your pain.
Physical Therapy:
We'll work closely with you to ensure your body heals at the best level possible. Rehabilitation is essential for healing.
Massage Therapy:
Talk to us about reducing pain through massage therapy. It speeds the body's natural ability to heal.
Schedule an Appointment with Your Doctor in Lakewood Today
We welcome you to come in and see us for whiplash, back pain, or other injuries you have. Your Lakewood chiropractor and doctor are happy to work closely with you. Visit us at any of our locations for treatment.
Contact our Lakewood office at (720) 328-9033.